설명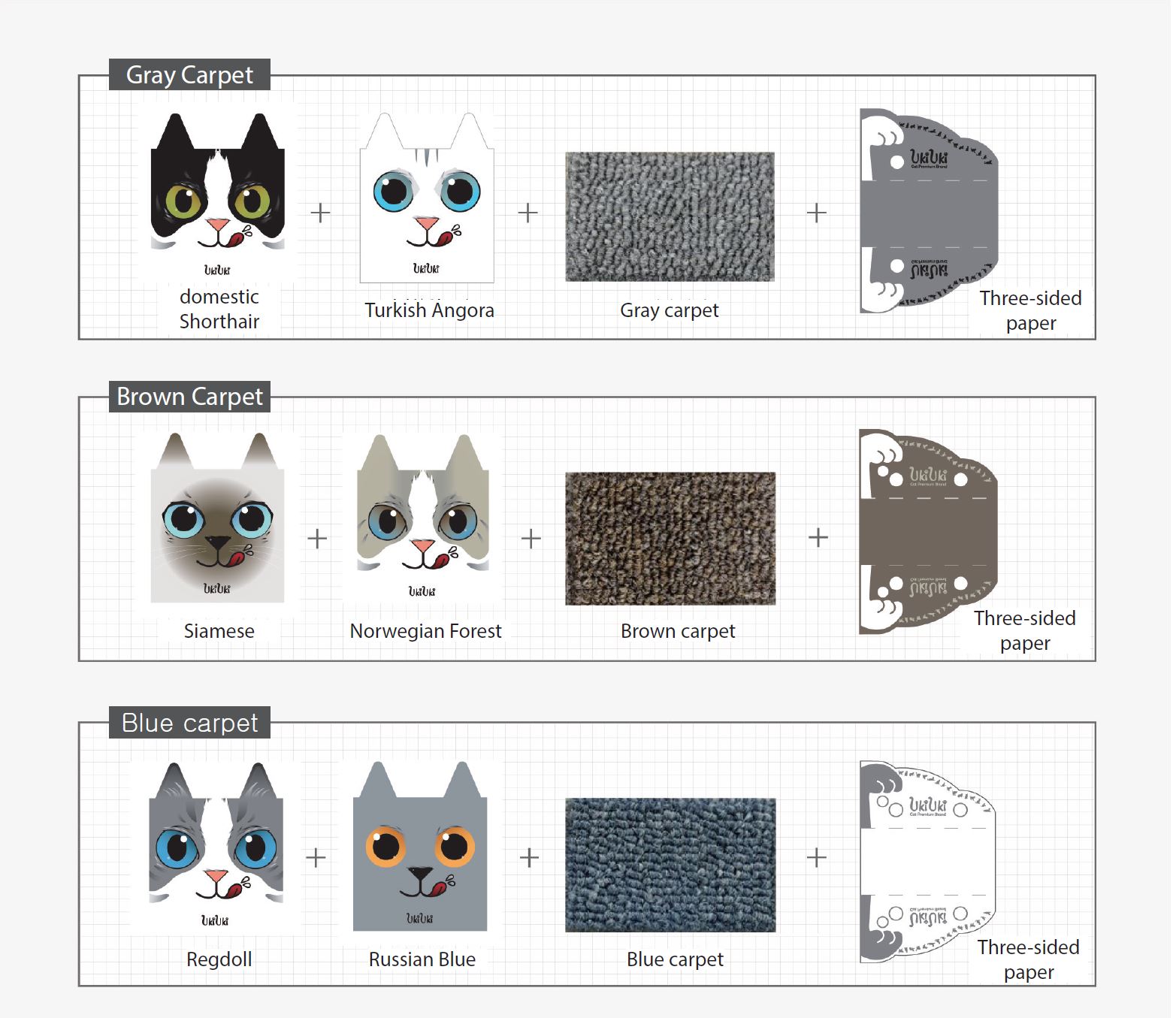 No more paper dust with UkiUki Carpet Scratcher.
Cats love scratching as well. Like a fate, paper dust flies all over the house.
UkiUki solved the problem.
There are also fun elements to play with toys.
Dustless carpet-bound product.
A structure that cats are interested in.
Helps to relieve stress, develop small muscles and manage claws.
Sturdy and durable enough to use for a long time.
UkiUki Carpet Scratcher is a DIY type product.
Made of 3 colors (gray, brown, blue) of carpets.
Gray Carpet (Mat) Scratcher / Brown Carpet (Mat) Scratcher / Blue carpet (Mat) Scratcher
First, you can choose the color that matches the interior of your house.
Then, select a side of the paper and a cat you hope to see.
And just assemble your choice!