Home
KBS1 Docu.ON episode 4 [K-Product, Take up the platform of Southeast Asia!] there are stories related to e-commerce!
Hello.
Today again, we. This is Uki-Nyang of Ukiuki.
Finally, the preview of broadcast the day after tomorrow was uploaded
wow!
I chatted online with the producer and he sent me the content of the preview.
Thanks to the producer, I started a Kakaostory!
I'm not used to Kakaostory, but he uploaded good videos. I followed him on KaKaotalk, and finally, the preview of the video has come out there.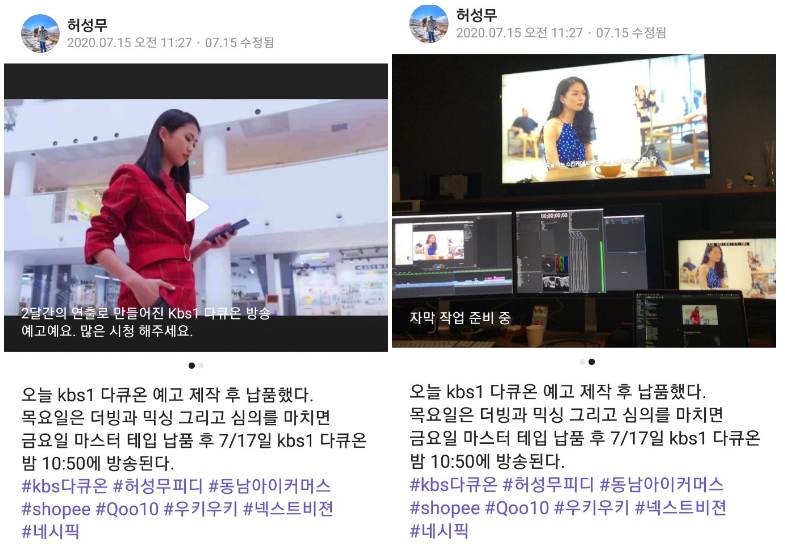 Docu.ON, the KBS1 Documentary program was changed from the Docu. world
and is aired every Friday and Saturday evening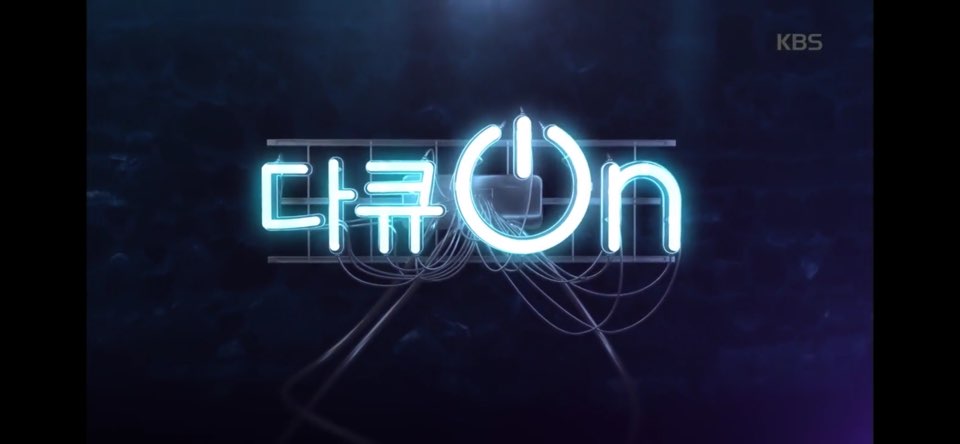 This broadcast starts at
10:50 p.m. ~ 11:40 p.m. on every Friday night
11:40 p.m. ~ 12:30 p.m. on every Saturday night
on the KBS 1TV channel
It is said that this episode 4 is gonna be aired on this Friday because it was not broadcast last Saturday night
Episode. 4 " K-product, capture the platform of Southeast Asia."
Ukiuki comes out here. Oh my, I don't believe I make a debut on TV and this is on the KBS!
Then you can watch the preview on several channels such as Naver TV, Kakao TV, Youtube, and KBS!
(동영상 URL)
Date: July 17, 2020 (Friday) 10:50 p.m on KBS 1TV
Production: 기분존 프로덕션
Producer: Hu-rak Lee (이후락) / Head.producer: Sung-moo Heo (허성무)/ Scenarist: Hyun hee Lee (이현희)
Now, a world is where anyone can buy and sell anytime anywhere with a mobile phone.
It is expected that the global e-commerce market will grow explosively since the untact sectors received attention in aftermath of Corana19.
Korean small and medium-sized businesses have excellent products. However, they face difficulties in exporting due to the lack of brand awareness.
These businesses are now experiencing breakthroughs in the online export market.
The sizes of Southeast Aisa's e-commerce market are expected to grow to 185 trillion won by 2025
The global online platforms which recognized the potential in this market also have been competing to dominate the market in advance.
The e-commerce market in Southeast Asia with intense competition. What is the successful entry strategy of South Korea?
Global e-commerce, pay attention to the New Southern Market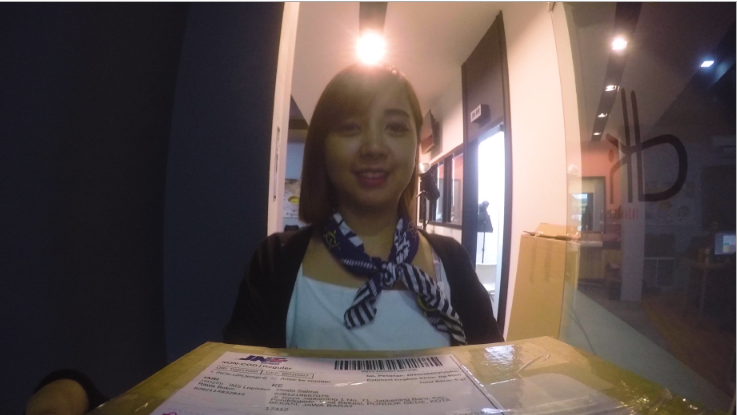 Ms.Ham, the eight-year global seller, sells cat food she developed through the global online platform. It was not so easy to sell her products even if she attended all kinds of exhibitions. However, she is exporting her products to the U.S.A., Japan, and Southeast Asia with comfortably sitting in a chair now.
The e-commerce world is where an individual seller can be a driving force of global trade. The sizes of the world e-commerce market have rapidly grown to 20% every year.
Among all, regions showing the highest growth rate are the new southern Asia countries including Asian 10 countries and India
This is why the government of ROK(Republic of Korea) pays attention to Southeast Asia with implementing New Southern policy
Korean wave, to open the E-commerce of Southeast Asia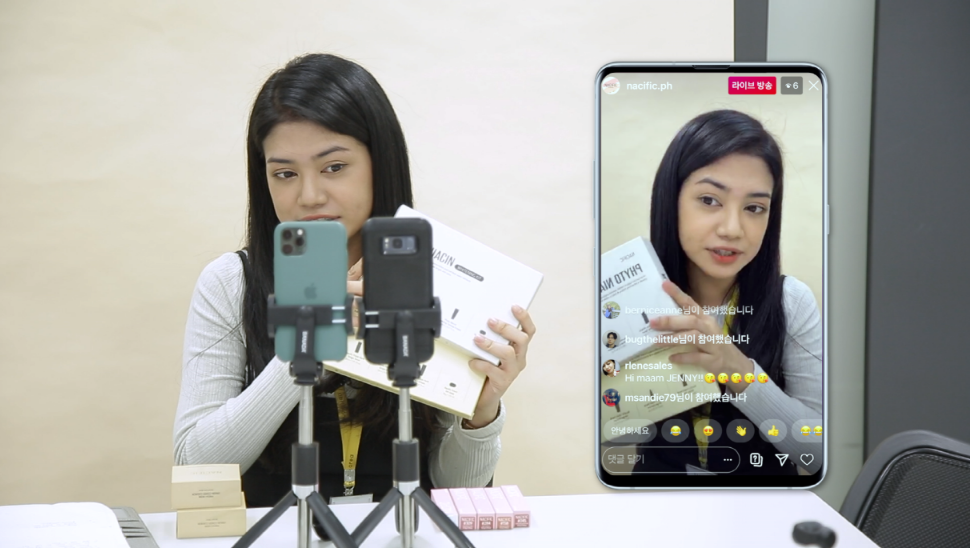 Ms. Naomido, a woman in her 30s from Singapore, was interested in K-products after she fell in love with BTS. In recent times, she became a K-product lover enough to buy Korean products regularly. Likewise, the popularity of K-product which began with the Korean Wave has been rapidly spreading all over Southeast Asia.
Accordingly, global online platforms started to bring Korean sellers. In South Korea, small and middle-sized businesses face difficulties in exporting due to the lack of brand awareness. However, they started to enter Southeast Asia based on their excellent products… then, in what ways are they targeting the Southeast Asian market?
The Warring States period in a platform of Southeast Asia,  Is there any chance to Korea?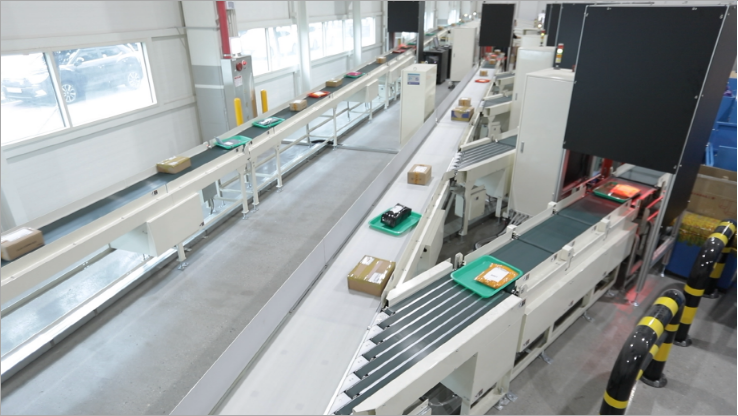 In Southeast Asia, several online platforms are engaging in a feeding frenzy. Among these, the leading online platforms are Shopee and Lazada. They are the global platform competing for the 1st and 2nd while they are unfamiliar to us. The Shoppe, founded by a company from Singapore, has a variety of mobile shopping functions such as games and chatting as a core. Lazada is the biggest competitor to challenge Shopee. The Lazada, acquired by Alibaba in 2016, has rapidly been constructing a local distribution system based on the abundant capital and technology.
It is a bit late but, among companies related to South Korea, one jumped into the competition for gaining a Southeast Asian platform. That is the Qoo10, online platform. Qoo10 is the company founded in Singapore by the collaboration with Ebey and Young-Bae Koo. Koo is a founder of Gmarket in Korea. This is virtually a Korean platform whose most management and workers are composed of Koreans. Being at the top among platforms there…what is the strategy of Qoo10 at Singapore where the companies are fiercely competing?
A Platform of Southeast Asia, win with the specialized ideas.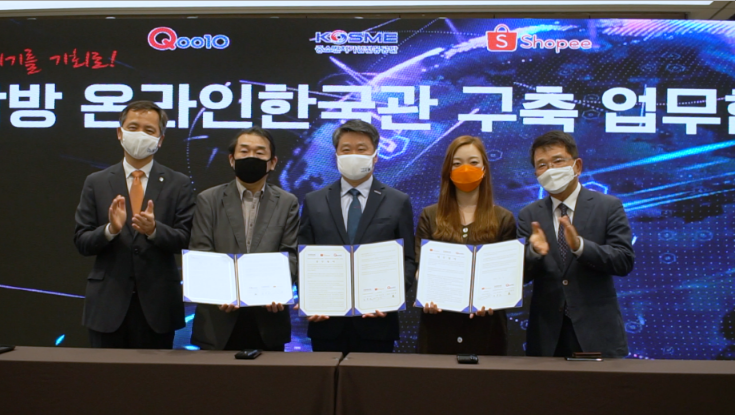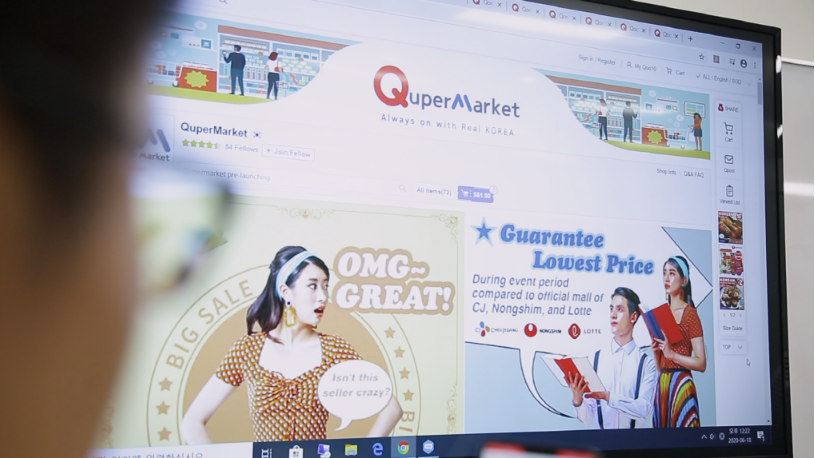 It is the market entry of Korean platforms to be as important as each seller's entry into Southeast Asia. Dominating the platform in advance has much greater added-value than individuals' market entry. Some sellers challenged with their distinctive platforms.  Ki-Ho Woo, CEO of P distributor, has launched the platform for K-food. Changmin Lee, CEO of N food company, is developing the platforms of influencers mainly focusing on SNS activities. They are sellers of Korea challenging in Southeast Asia with a specialized platform that we have never seen before. Can do their ideas pave the way to reach out to the market of Southeast Asia?
Small & Medium Business Corporation has been supporting small and medium-sized businesses in a variety of ways; online video conferences, construction of online exhibition , and the specialization projects for universities to expand online exports.
This documentary covers the fierce competition among all of the countries of the world They are trying to dominate the explosively growing e-commerce market of Southeast Asia. The documentary deal with the status quo of Korean companies and the efforts of the Korean government supporting the companies, either.
It is said that they spent two months on only making a film.
I just spent a day and a few hours on the filming, but they filmed in Singapore and went around Korea to make a film.
It seems that they have a crazy schedule. They came close to skipping lunch due to the additional shootings ):
It seemed like it took a lot of time and efforts of people to make one film.
I hope this documentary is helpful to many people. It is seriously not easy to do overseas e-commerce.
Of course, it was not easy for me to promote my product even in South Korea.
However, recently you are interested in online shopping due to the Corona-virus.
I hope this documentary will be helpful to people who even start now!